TRUST. INTEGRITY. DREAMS.
We at CRJ construction are proud of the work we've done as a Minnesota-based custom home builder and remodeler. Our team offers the best in new construction homes, custom home building, remodeling, exteriors, and decks. Looking for a contractor with service you can trust? Contact us to learn more, or to schedule a quote.
Learn More
Our Expert Services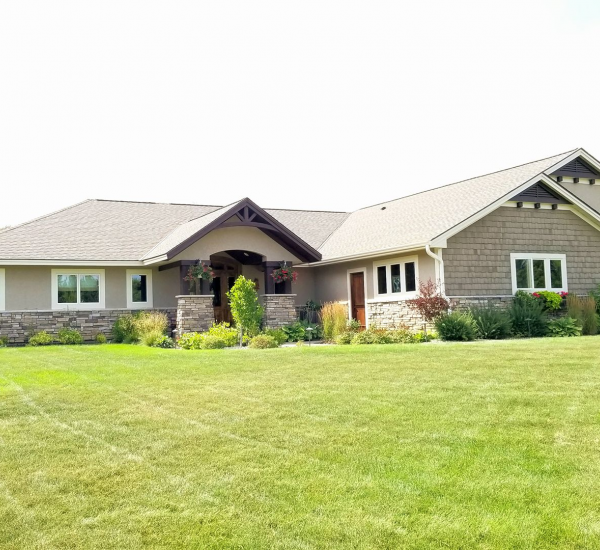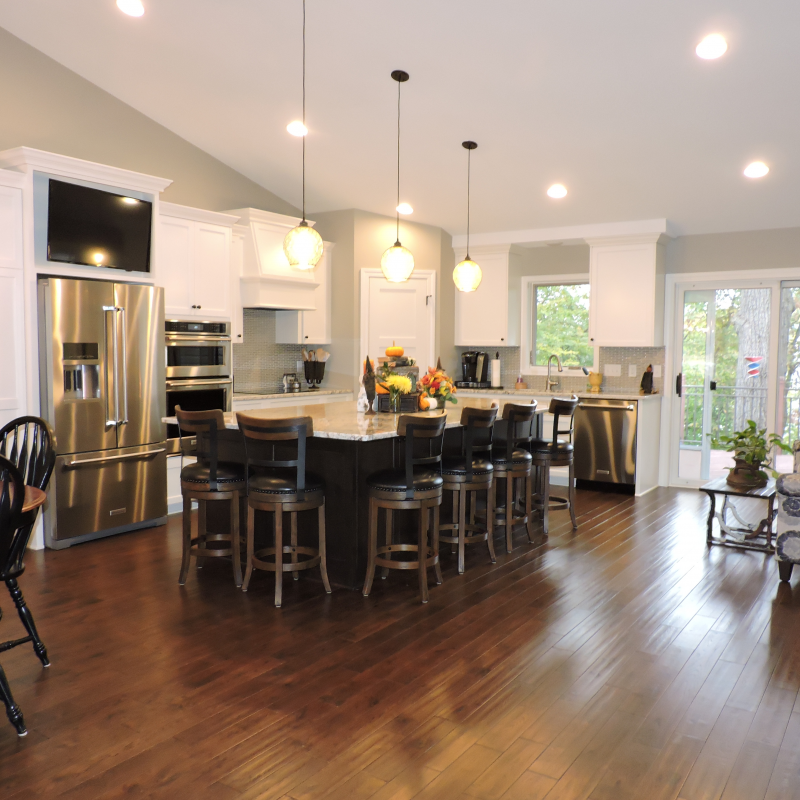 SOME PEOPLE LOOK FOR A BEAUTIFUL PLACE, OTHERS MAKE A PLACE BEAUTIFUL
Project Gallery
Check out our photo gallery for samples of our custom homes, remodeling work, and more!
Our Happy Clients
"Chad Johnson and his qualified team of subcontractors completed a full demo and reconstruction of a bathroom in our home. He was helpful with design ideas and suggestions for solving moisture problems. The quality of the work was high and the finish work was well done. They were able to deliver on our schedule to have the bathroom operational before our son's high school graduation party. Chad was able to steer us to durable finishes at great prices. The bathroom is lovely. I would do another project with Chad anytime!" 
"CRJ Construction made an insurance claim remodeling experience, a pleasurable one. I was able to choose from several options, within my claim limit, and I received one on one help from Chad Johnson throughout the entire process. CRJ Construction made a stressful situation, into a beautiful remodel, all within our insurance claim budget! I will recommend them to anyone looking to have remodeling done while living in the home. They worked within our schedules to limit interruptions and left the place cleaner then before the damage! I would encourage friends to explore the options and experience CRJ Construction has to offer."
"When we began the planning to build our new home, we toured several different homes and met with several different builders. When we met Chad with CRJ Construction we knew we found who we wanted to work with. We were extremely impressed with his knowledge, craftsmanship, and a willingness to help us build our home. Throughout the entire building process, Chad worked tirelessly to ensure the process went smoothly. He and his crew did much of the work including all of the framing and trim work. His sub-contractors were amazing to work with too. Both the tile and flooring contractors went above and beyond to ensure the highest quality of work. Since the completion of our dream home, we have recommended Chad and CRJ Construction to numerous friends and family. Many of them have used Chad for their own custom builds and remodels and all have been pleased."
"We want to let you know how much we enjoy our new wet bar. It's become the focal point of our entertaining. It turned out great! We appreciate the excellent workmanship and quality materials you installed. Also, thanks to your crew. They were on time and kept things tidy during the construction process. Your professionalism is outstanding."